And totally loving it. Here's a couple I made using the SD4U July Kit: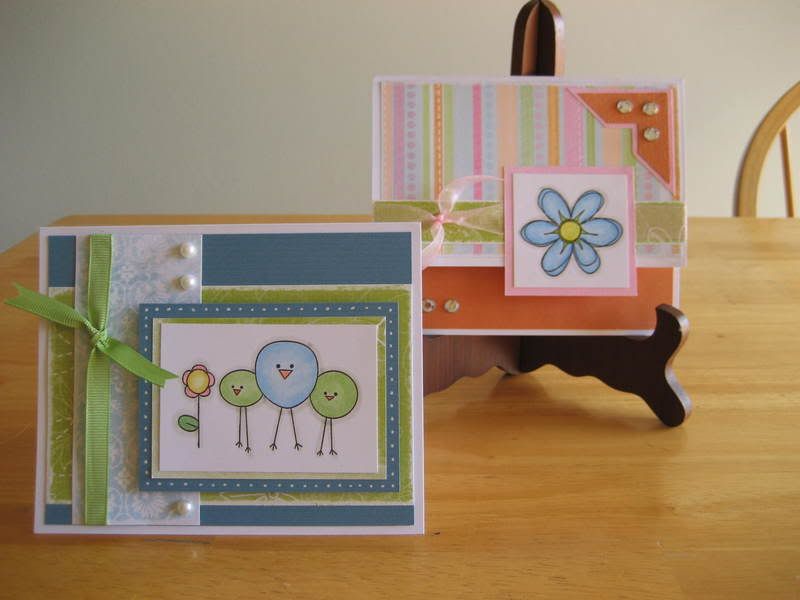 The bird stamp is by Pink Paislee, and the flower is Autumn Leaves, I've colored them in with colored pencils, and then blended them with gamsol and a blending stump. Then, I outlined them with a super light grey brush pen from CTMH. I've been practicing this technique, and am really having a great time learning something new, and perfecting my technique!
Uh oh, I hope this cardmaking thing isn't gonna cut into my scrap or unpacking time!