Of a layout I've made with the yummy yummy SD4U July Kit: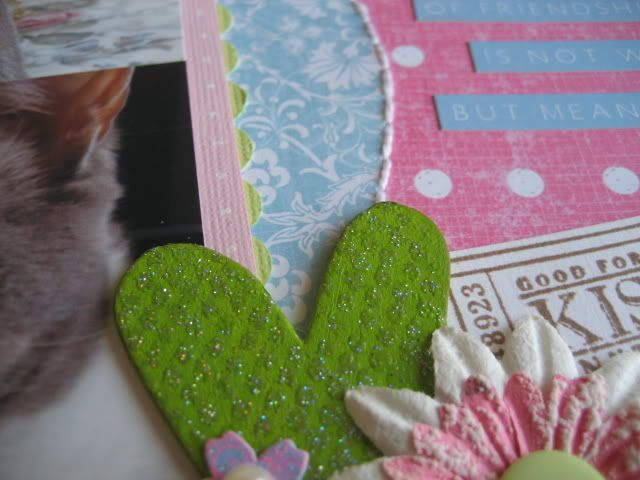 Wow, this kit is seriously jam-packed full of scrappy goodness!! Like bulging at the seams with bright, happy paper, tons of matching embellies, and lots of bling...check back after the weekend for the full reveal, or better yet, pop on over to the message board tomorrow and check it out for yourself! And while you're there, join in the awesome sketch challenge Cheryl is hosting!
And in between projects, things are slowly coming out of boxes and finding homes in the new pad...look at how cute my little nautical bathroom is looking:
And this desk in the living room where I'm rotating and displaying my favorite photos, old and new: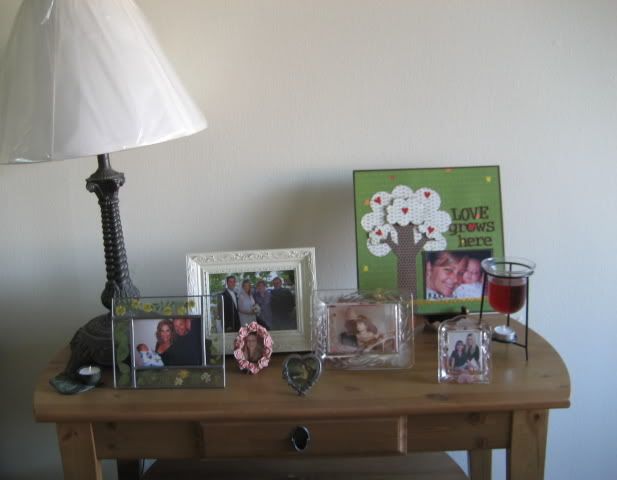 And the best news of all? Look what I found today:
It's gonna be a great weekend!