So I was doing a little link hopping yesterday and stumbled across this fun new card challenge site called
2 Sketches 4 U
. Each week they post a new card sketch, then create a gallery with links to each entry. There is an unbelievable amount of eye candy to be found there and even cool prizes every week! I loved the sketch there, and decided to play along.
The Sketch:
My Card: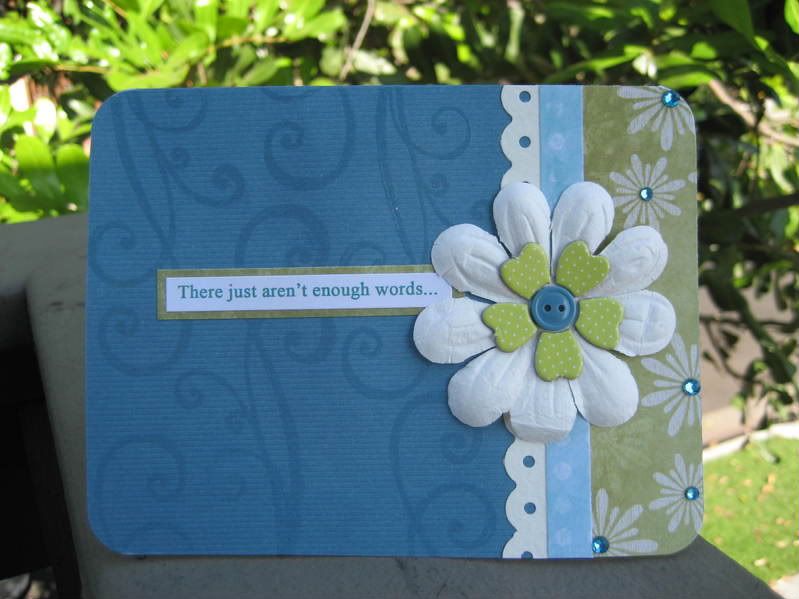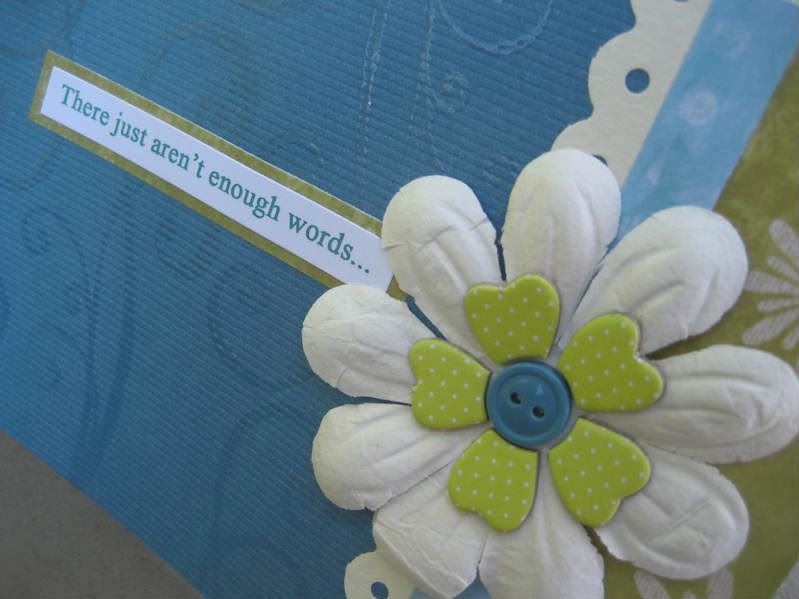 The paper is from Dream Street and the Bling is Kaiser Craft. The chipboard flowers and the cardstock sticker sentiment are Karen Russell's Narratives from Creative Imaginations, and the paper flower is from Close to My Heart. On the Card front I stamped a flourish in versamark ink, added some clear embossing powder, and heat set it.
In other news...we're getting ready to take off to go visit my dad on Thursday in Las Vegas. It'll be a zoo there, but I miss my dad so much and look forward to spending some family time over the holiday weekend. Grandma will join us, and Chris and Christa and that cute little baby boy of theirs will meet us there, and we'll spend some time barbecuing and playing cards. Good stuff...totally can't wait!!
Thanks for popping by!