And who could blame me? Just look at September's awesome SD4U kit featuring the Vita Bella paper line from Little Yellow Bicycle:
The colors are so rich and vibrant, and the patterned papers have a touch of foil in them, which is really cool. And once again, in true SD4U style, the bag this kit comes in is ready to bust at the seams from all the goodies packed inside! It features some funky Kaiser rub-ons, an entire chipboard alphabet, Creative Imagnations flex words, and ginormous bling, just to mention a few things. I'm just getting started working with this kit, but I'm excited to share what I've done so far: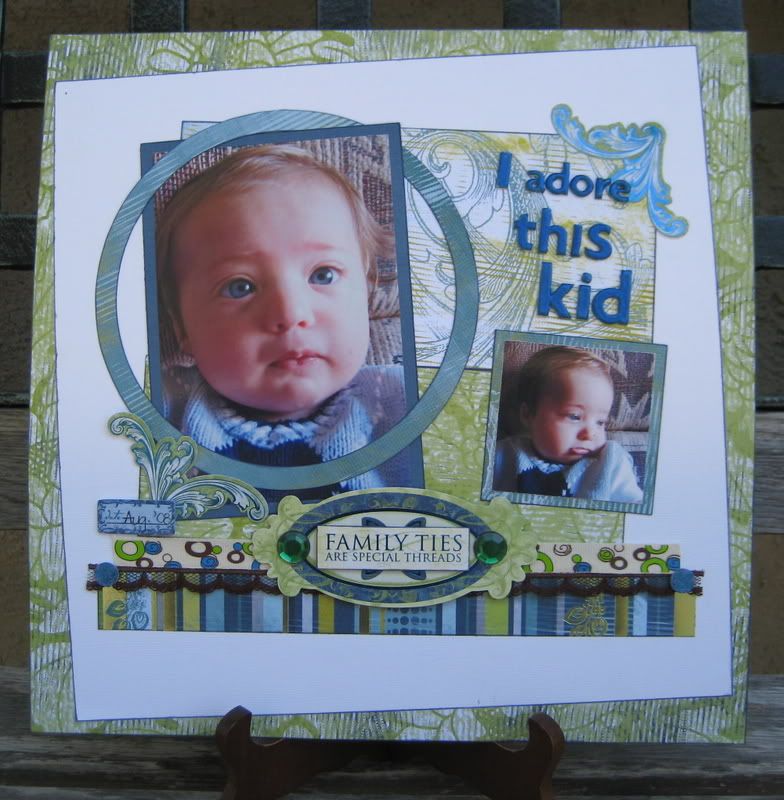 And because SD4U's kits have been such a hit and selling out each month, they've added a bonus kit this month to boot! It features more Little Yellow Bicycle, but this time the line is Zach's Life with it's bold orange and navy color combo. This kit features an arrow shaped board book from Maya Road, Kaiser paint, Thickers Alphabet, coordinating cardstock stickers, and more! Check it out:
I'll be ripping into this one after the weekend, I can't wait! I have some big plans for those cool acrylic pieces!