Being the total Scenic Rout junkie that I am...imagine how excited I was to get SD4U's August kit this month:
It's jam packed with 6 sheets of patterned paper from Scenic Route's bold, colorful Grafton collection along with a total smorgasboard of matching embies! There's chipboard! there's rubons! there's buttons! there's ribbon! there's stickers! A seriously great variety...wow! Here are a couple of things I've done with it so far:
This is a collage of photos of my two favorite guys and I last summer enjoying our very own Huntington Beach pier at dusk. The grouping of flowers and vines on the left side of the page is a cluster I made out of the Inque Boutique stamps that were included in the kit. Have you seen these stamps? They're very cool...they stamp a crisp, clean image like rubber stamps, but they mount on to your acrylic block for perfect placement, I'm loving these things!


The tropical feel to this paper was just perfect for scrapping these photos from my trip to Costa Rica last February...this was a beach that backed right up to a remote rain forest that you could only get to by an hour and a half boat ride. It's famous for all the sea turtles that return every year to lay eggs on this secluded beach.

And this is me, enjoying that very view in a hammock with a foofie cocktail. That was the life, sistah...I tell ya. *sigh*
And of course, there are some cards, cuz I just can't help myself these days:


To take a closer peek at the kit, and to see other DT member's projects made with this ginormous collection of summery goodness, pop on over to the site and check it out here.
And just in case that wasn't enough eye candy for one post, here's my card based on Kazan's sketch #5 over at 2 Sketches 4 You for the week: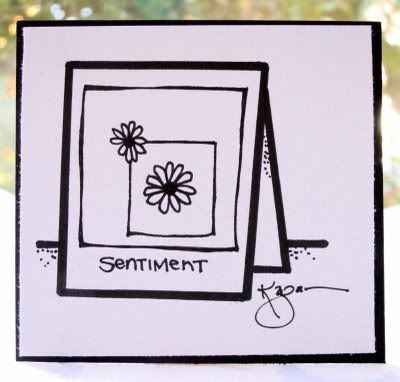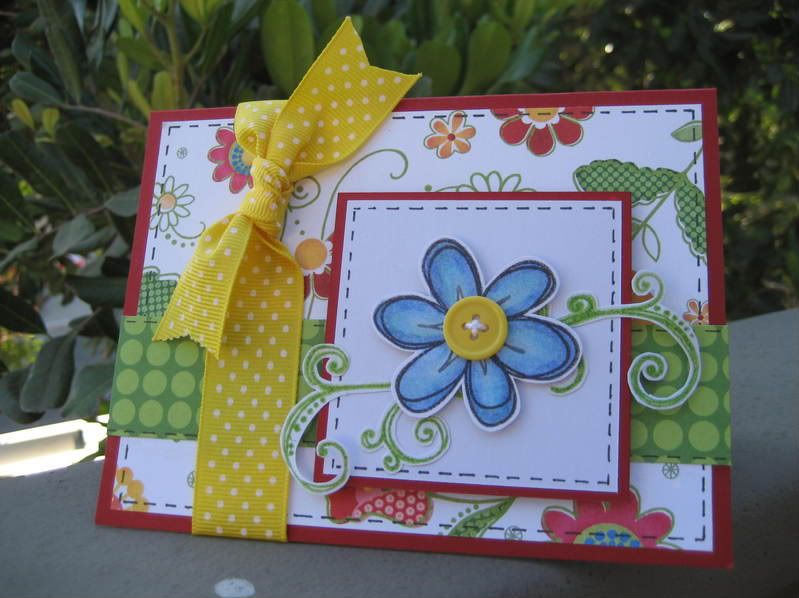 I used the Let's Pretend line from Imaginisce, some ribbon, buttons and acrylic stamps from Autumn Leaves and Close to my Heart. I really love how it came out!
As always, thanks so much for stopping by, it's always nice to have company ;)