Summer is in full swing, and the month of July is quickly coming to an end in Southern California. So what's up with this?


This is what I've woken up to each morning for the entire month, and let me tell you, it's NOT what I signed up for living in the Sunshine state...wait...or is that Florida? Either way, it's totally bumming me out. I love the summer heat and look forward to it all dreary winter long. This year mother nature seems to have gotten her seasons all mixed up!

On the upside, all the gloom outside makes me want to stay inside and get scrappy! I've been working at the scrap table all week long, playing with the warm, bold, ultra-summery paper in the SD4U's August kit. I can't share that stuff quite yet, but I can share a couple of other things: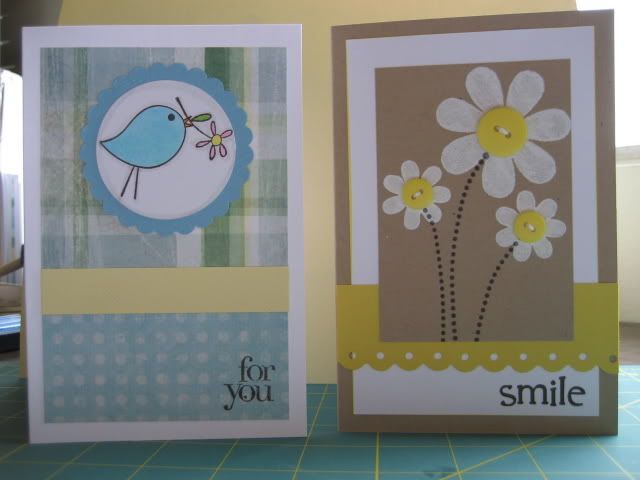 I am making some note cards to sell at a white elephant sale they're putting on at my grandma's apartment complex next weekend. So far I only have these two designs completed in sets of 5. Ideally I'd like each set to have a different design and color scheme...but we'll see how that goes as the weekend sneaks up on me...
And here are a couple more projects I worked on for the Creative Imaginations booth and catalog: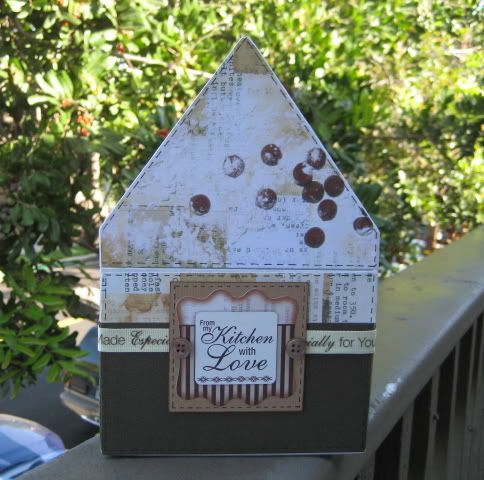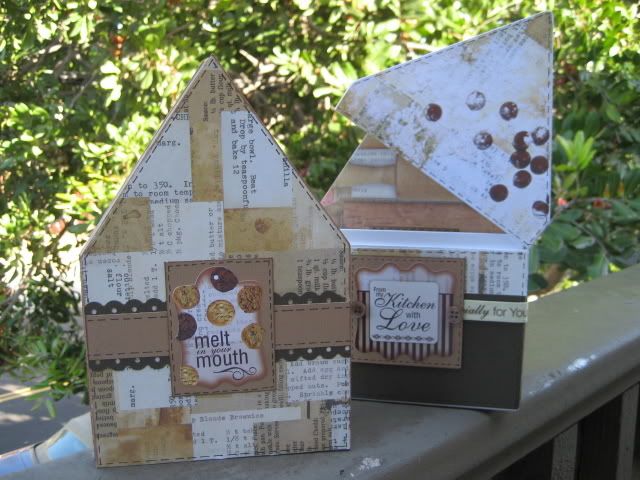 This is the Rita House Book Box. Inside are a handful of mini books just perfect for storing recipes and traditions. I dressed these up in Samantha Walker's Sweet Tooth collection.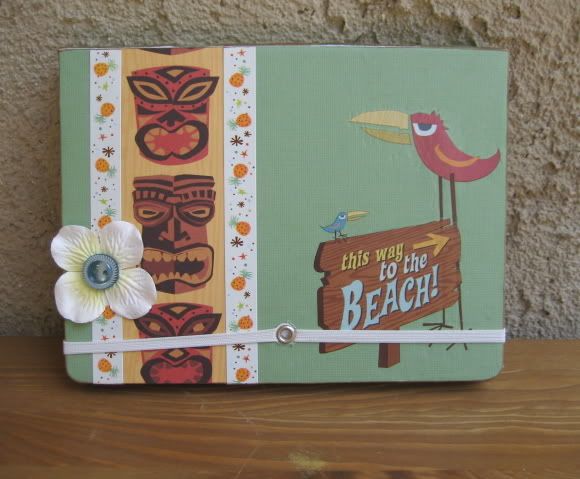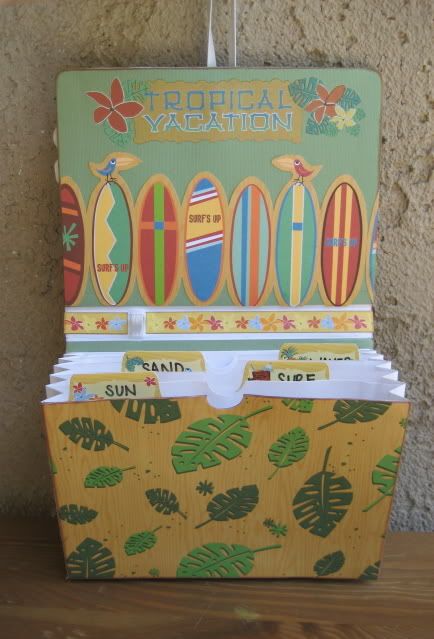 I just adored this Scott Accordion file for sorting and organizing all kinds of photos. I dressed this up using the Retro Tropical Signature collection, and I have to tell ya, it was a really fun line to work with! Doesn't it just totally remind you that Brady Bunch episode in Hawaii? Minus the hairy, scary tarantula, of course!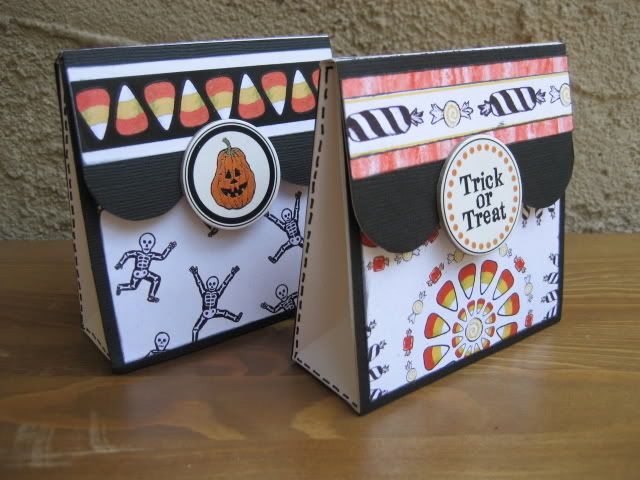 I used Samantha Walker's Trick or Treat collection to dress up these cute little Patsy Mini Boxes. Wouldn't they be the cutest little favors at a Halloween Party? And they were a cinch to make!
And finally, this is a layout of my dh and grandma last Christmas using the Tinsel Town collection. It's got a vintage feel that will go great with old-time photos as well as the ones you'll take at Christmases to come.
So that's about it for now, I gotta get back to those notecards before I only have these two sets to sell on an 8-foot table! As always, thanks for stopping by to say hello!