The Bi-monthly challenge is up over at the Itty Bitty Scrap Shack, and it's called "Spring Bling" The premise to use your bling in as many creative ways as you can. Here's my entry:

It's a photo from back in the day when Ashley was well on her way to becomming a professional dancer. A lot of the bling here is pretty obvious; the circle aroud the flower and the corners of the picture. But I snuck some in, too, that wasn't quite at obvious: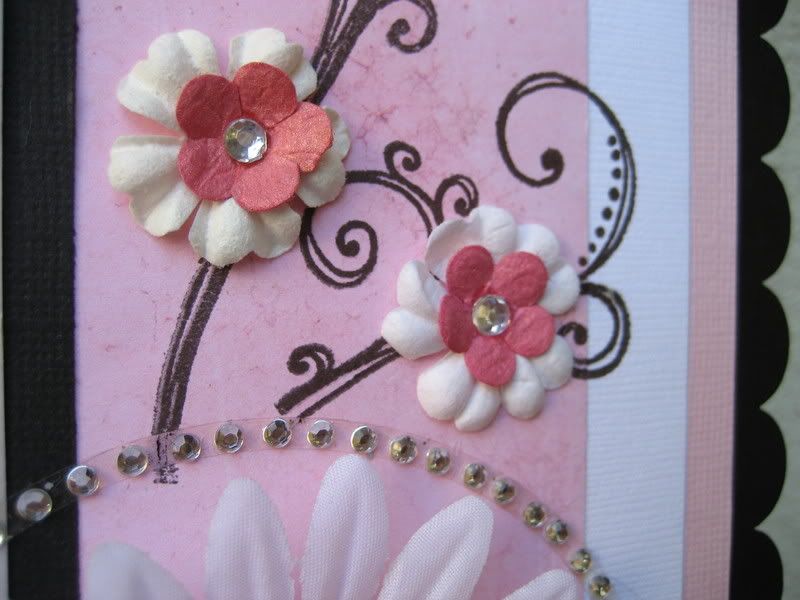 I finally pulled out the glimmer mist I got at CHA and in my Itty Bitty kit, and sprayed these tiny Primas with some pink, red and gold. I love the mix of colors, and I couldn't believe how shimmery they came out! I'm loving me some glimmer mist now, and want to spray everthing in sight.
Yeah, I put it away. Quick.
And before I go...I wanna give a a quick shout out to my dad the super excellent rallye car driver! We finally came in 1st place in our "First Friday Nighter" rallye, after months of finishing way behind and sometimes not finishing at all! Finally, the sweet taste of victory was ours, I knew we could do it!
Just don't ask how many cars were in our in our class this week...