Just a little change of scenery until things slow down a bit and I can write a proper blog post: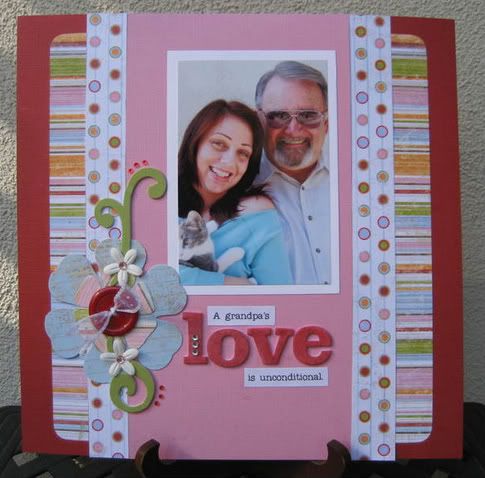 A couple layouts I've done using a little Creative Cafe...still loving the stuff! All the die cut flowers on the bottom layout came from ONE 12x12 sheet and there were still quite a few left over! Lot's of little tricks and techniques and haven't tried before on these...like the faux stitching around the circle on the bottom layout. It was made with a paper piercer and a white signo gel pen, but looks totally like machine stitching!
So things are calming down a tad around here, and I have my scrap stuff set up the best I can under the circumstances, but I gotta be honest...not having my own scrap space is really starting to stifle the creativity! I have everthing I really need, but being so cramped and squished just isn't working for me...I'm getting stuff done, but not enjoying the process the way that I usually do. It's a total bummer. I can't wait to start looking for a new place...and though I don't look forward to the actual "moving" of furniture and stuff, I am going to be super excited to set up a new space and have some creative room to breathe!