This layout was based on a fabulous sketch by
IBSS
member Tina for the awesome 6 week sketch challenge on the message board. With Mother's Day sneaking up on me, I'm finding myself digging again into the last photos I took of my mom. This will be my second Mother's Day without her...and I still miss her like the day I lost her. The journaling is a poem that Ashley gave me that I've been saving for just this occasion:
Here's a layout I did with the Jenni Bowlin pattern paper line I've been dying to get my grubby mits on...the color scheme is totally timeless and classic, and perfect for wedding photos!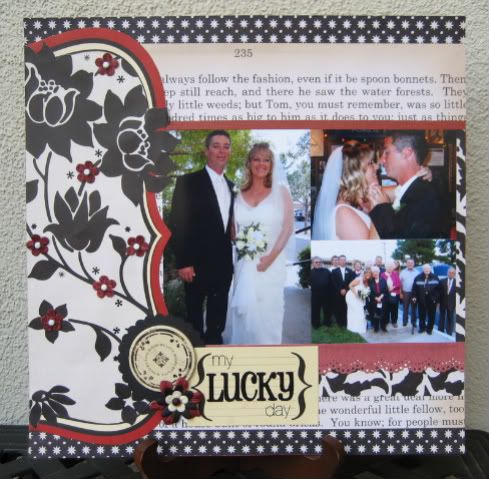 And finally, a little yummy card that reminds me of ice cream on a hot summer day! Once I had the design down in my head, the rest was super easy and this came together in about 20 minutes! I like this design so much, I think I'll make a few more of these tonight while I'm watching American Idol...won't they make cute notecards to send out with little raks?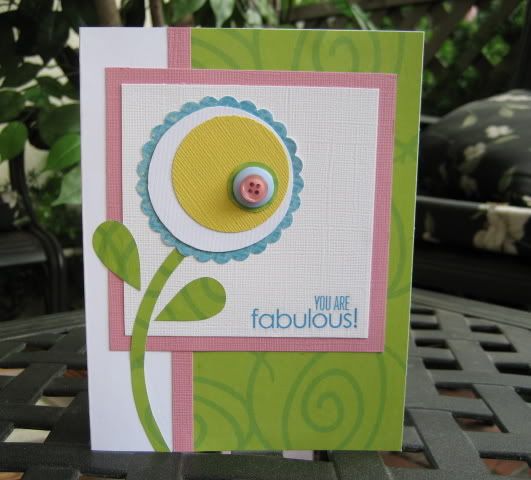 Ok, off the computer for me. I've got a tutorial to work on for my technique of the week at Itty Bitty...it's called Creative with Chipboard, and I'm gonna get messy with some glitter and paint and stamps and stuff. I hope you'll pop over and check it out when it's done! I'll keep ya posted!