I made this for the Scrapbook Deals 4U Valentines Day weekend crop: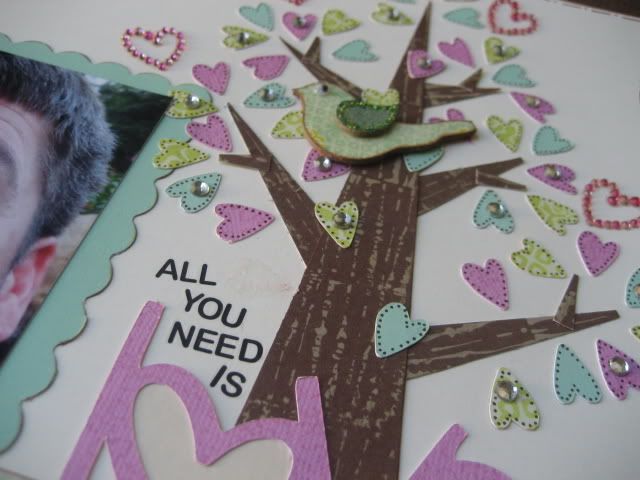 The challenge is to use a Love Song as the inspiration and title for a layout. The paper is from the new Jocelyn line by SEI and I love these colors together for a Valentine's project! I hand cut the tree, then cut a ton of little hearts and the title from the Simply Sweet cartridge on the Cricut. I can't tell you where I got the heart shaped bling, it's been in my stash for ages! But I can tell you that the large swirly bling is from Prima, and the photo is of Hector and I jacuzzing in Costa Rica a couple years ago...isn't it funny? His face really isn't that big in person, I swear!
So anyway, if you're not doing anything this weekend, you should totally come over to the
message board
and join in the fun! There are tons of challenges and prizes to be won, and more inspiration that you could possibly need!
See you there!