Have I mentioned yet that I just LOVE the Amber Road kit? The color palette was a bit more muted than I'm used to working with, so I'll admit I was a bit intimidated at first glance. But the more I played with the patterned paper, the more I fell in love with it! And guess what? I ended up with some layouts that I really love when I might not have created otherwise...just another benefit of being a kit club member!
So here are the layouts I've been dying to share: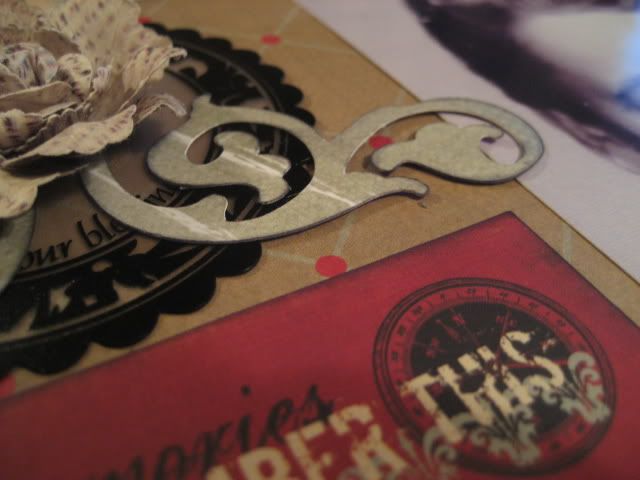 Beauty:
This is a photo of my mother from high school, and I just thought it had the perfect nostalgic feel I was looking for in this layout, especially being black and white. And how gorgeous is this black and white prima rose? I layered it onto on of the sheer journaling spots in my kit, and cut the flourishes out of kit paper using my cricut...giving it the attention it deserves!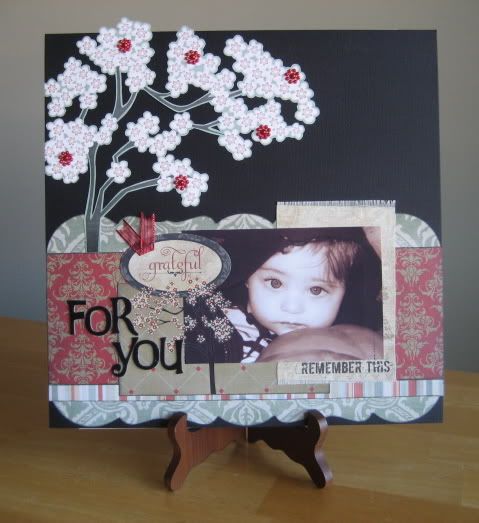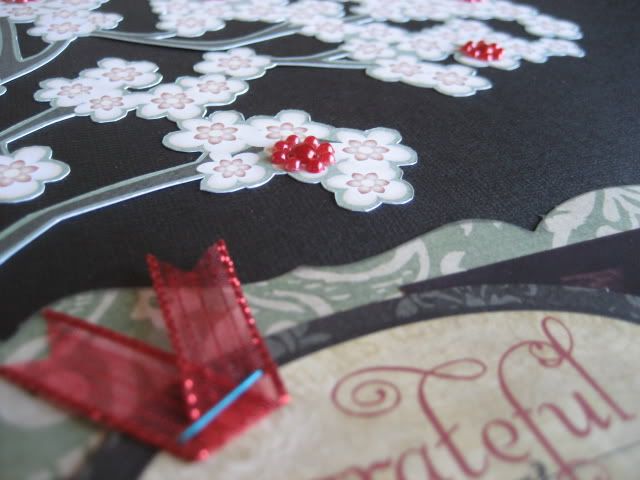 Grateful For You:
Ok, I'll admit my fingers were about to fall off after cutting all this tree-flower detail with my craft knife. But when it was all said and done, I love the effect, and it was well worth the effort. I added the cute Jenni Bowlin red pearl clusters to the tree branches, I thought they looked like little cherry clusters :)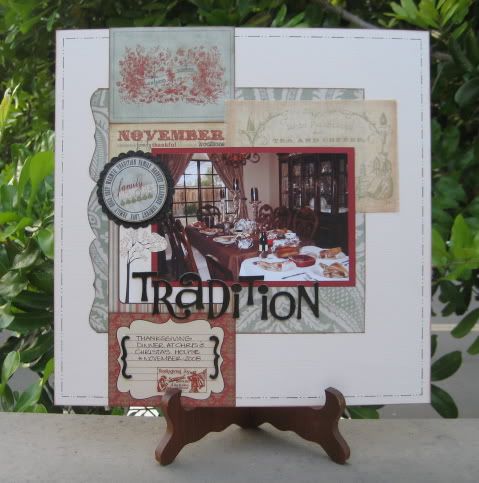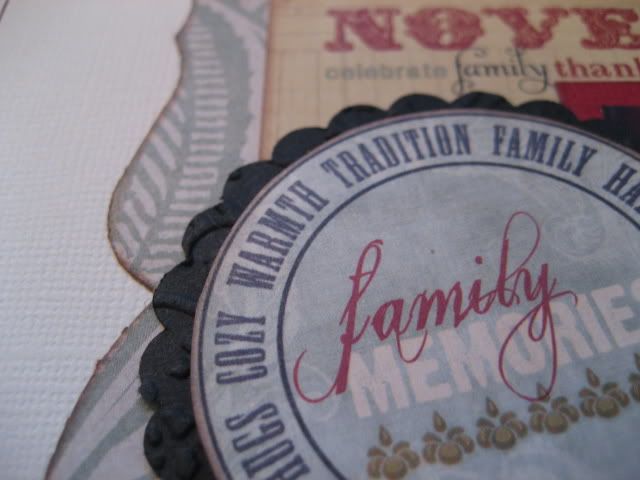 Tradition: This is my sister-in-law's Thanksgiving table...isn't is beautiful? For this layout, I used 4 of the journaling spots that come on an entire 12x12 sheet to create a paper strip along the left side of the page. Then I inked the fun fabric patch's edge with some chalk ink and frayed the edges before I tucked it behind the photo...I love the texture it lends to the layout!
And of course, a simple card with some of my scraps!
Whatever kit you choose this month, have FUN with it, and be sure to share your creations with us!