March has been a crazy-
bizzy
month, yo! No time for a blog post in eons, but the big stuff is slowly winding down, and hopefully I'll be able to start getting back to my daily life and the fun stuff, like creating, blog posting, and actually getting out of the house for some girl time!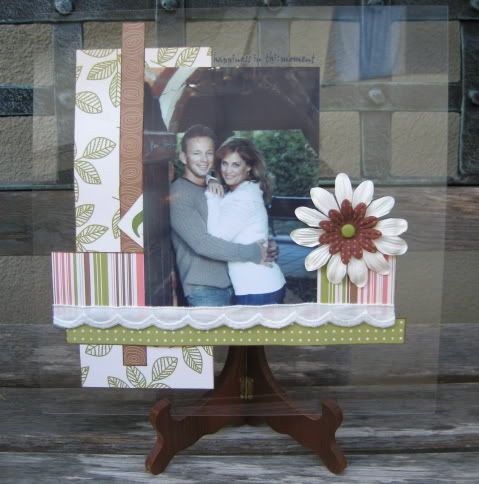 Here's a layout I made for the final part of my
TOTW
on transparencies and overlays over on the
Itty

Bitty blog
. It's built on one of those thick transparency sheets that
Hambly
makes, and it was really quick and easy!
I'm also looking forward to playing with the
Itty
Bitty April Kit this week, called "Window Box" and will start sneaking a couple peeks when Tiffany's not looking...soon! There are some yummy custom surprises in this kit, some stuff I've never seen anywhere else, and I can't wait to share them with you! (I just love that about the
Itty
Bitty Scrap Shack kits!) The message board over there is totally off the hook busy, and there's always a challenge to be found to spark the creativity. Check out this list of what's happening over there right this minute:
•6-Week Sketch Challenge: A new sketch every week by our talented community and
design team members.
•Jen's J Challenge: Use the letter J in your title!
•Sara's Movie Inspiration Challenge: Create a layout inspired by a character, quote, or
movie title.
•
Cards with Stickers Challenge
: Yep, we're
diggin'
into that stash and making CUTE cards!
We're down to the top 3 finalists in the "
So You Think You Can Scrap
" contest, and the final challenge is one where the finalists will really be able to shine and show their true colors as
scrapbookers
. This is so exciting! Be sure to come over and vote for the winner, it's going to be an unbelievable difficult decision, as each finalist is super talented and unique!
And once that's wrapped up, it's onto the next big thing...
Shackin

' Up with the Design Team
! There's always something
shakin
' at the Shack, that's for sure! Stay tuned for details on this one, you won't want to miss it!