So after moving (and tearing) heavy furniture and cleaning long forgotten corners in the old apartment all weekend, I finally got to sit down and get messy with the IBSS March Kit last night. I just gotta say that the October Afternoon paper is quickly becoming an all-time favorite! The colors are rich and bold, and the patterns are classic and still fun! Here's what I finished last night: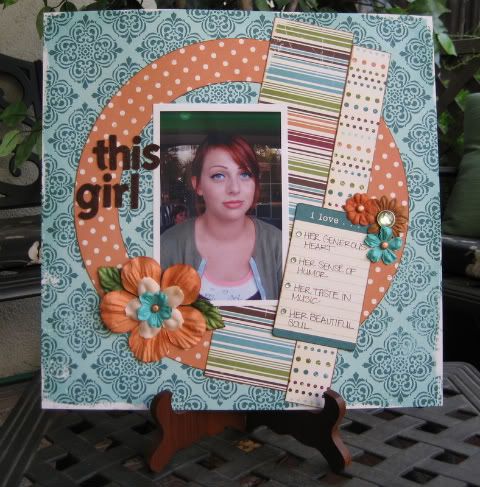 The layout is based on a sketch from IBSS design team member, Bethany, that's posted in the "We Challenge You" forum over on the
message board
. I just *adore* how sketches really jump start the creativity, and get things flowing quickly.
Also, my Technique of the Week is up on the Itty Bitty blog, and it focuses on tranparencies and overlays...I had SO much fun with them! Check out the first part
here
, then keep checking back during the week for more ideas!
I swear I'm getting to the next Costa Rica trip post!