Since the
Itty
Bitty Scrap Shack
teamed up with
Caardvarks
, I've been scrapping outside my 12"x12" box, and trying my hand at
cardmaking
, and lo and behold, I'm
diggin
it!
Who'da
thunk? The current challenge at
Caardvarks
is to make a card featuring fruits or veggies. Here's my take: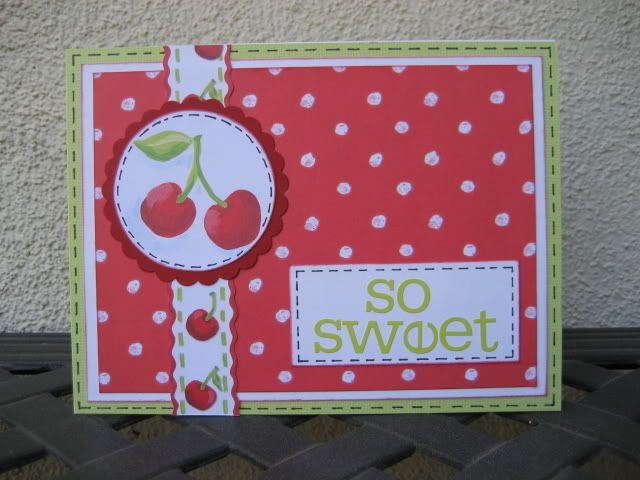 If you haven't checked out Caardvarks yet, you totally should! There's some great talent over there, and they're also venturing out into the kit club world and their first kit is adorable! It's called Rainbow Sherbert and features lots of Sugar Coated cardstock from Doodlebug, and a one of a kind stamp designed by IBSS DT member Bethany along with all this other yumminess:

How much fun is that? Totally gonna get me one of these before they're all gone! And finally, the April kit is posted over at Itty Bitty. It's called Window Box, and it's full of Springtime goodness from Fancy Pants, another custom item...this time a transparency full of doodles designed by Bethany, Bazzill's In Stitchz cardstock, a needle and floss, and as always, an alterable item:
And here are just a couple of things I've been doing with it: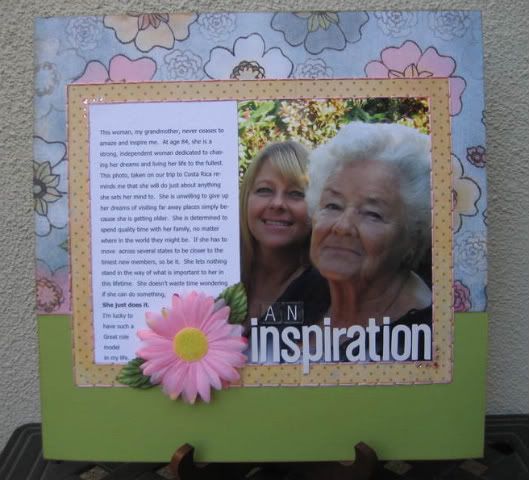 Aren't those big flowers from Petaloo just the cutest with their big ol' beaded flower centers? And the "In Stitchz" cardstock...how did I live without this?
Ok, I guess that's it for now. Check back for a photo of my next class at the Scrapbook Garden, it's gonna make a fantastic Mother's Day gift, so if you're local, you may just want to scratch that gift off your list early!