With CHA hot on my little heels, so much exciting stuff going on at Itty Bitty, and my class at the Scrapbook Garden today, I'm not finding a lot of time to post about my Costa Rica trip. So in lieu of the fantastic, detailed stories I was planning on telling, I think a recap is gonna be the best I can do for now.
Our tour started off in the Capital city of San Jose. For the first two nights, we stayed in a beautiful lodge set 6000 feet above sea level on a mountain, with a view of rolling green hills, and the entire city below. After hearing about how nice the weather ALWAYS is in Costa Rica, imagine my disappointment when I woke up to a dreary, rainy, grey day and had to put on long pants and a wind-breaker! I paid $2500 for THIS? The weather in California is nicer than this...sheesh! And where are all the monkeys...Costa Rica is supposed to have monkeys...Daddy I want an Oompa Loompa Noooowwww!
So after I stopped pouting for 5 minutes and finally got over myself, I got ready to meet the rest of our group and head into the city and take a look around. We started out in the marketplace, headed to the opera house built in 1897, and ended up having lunch on the Grand Hotel patio: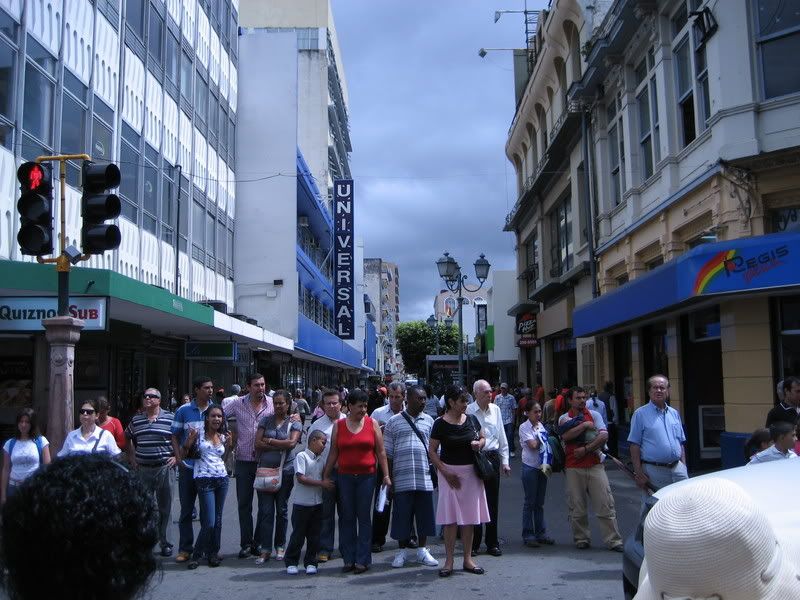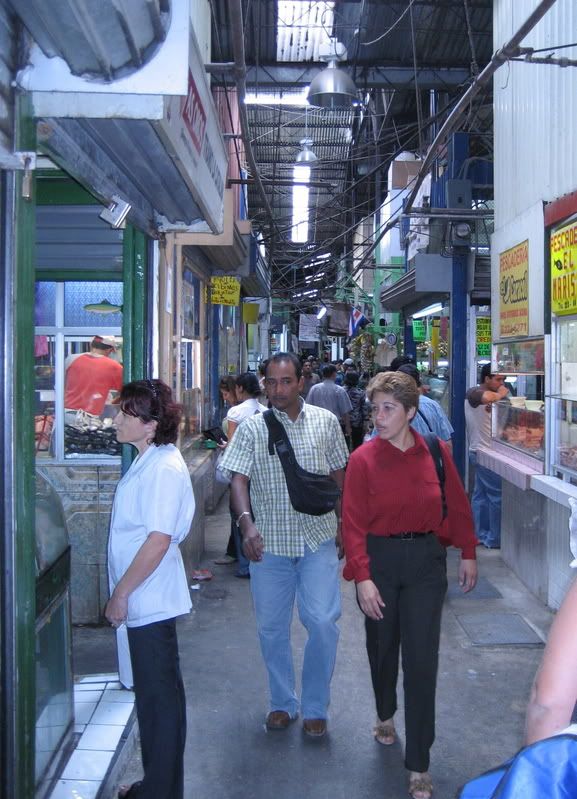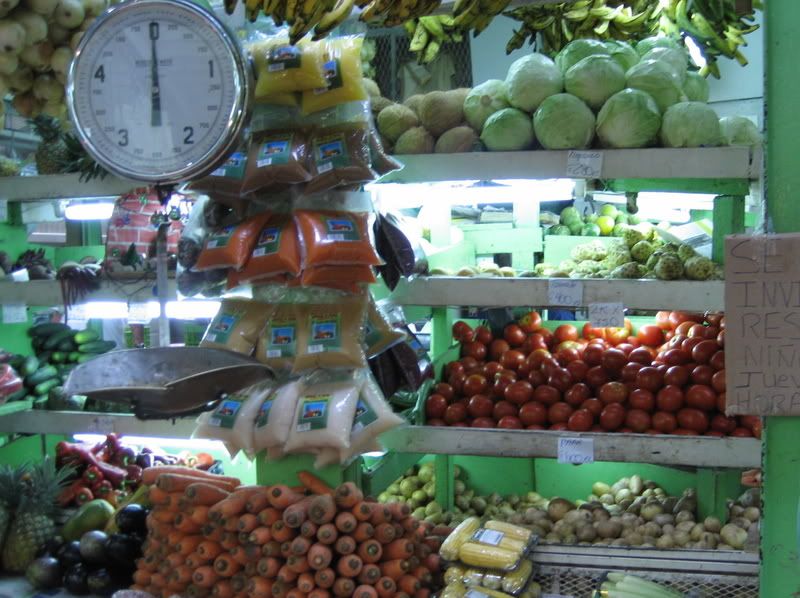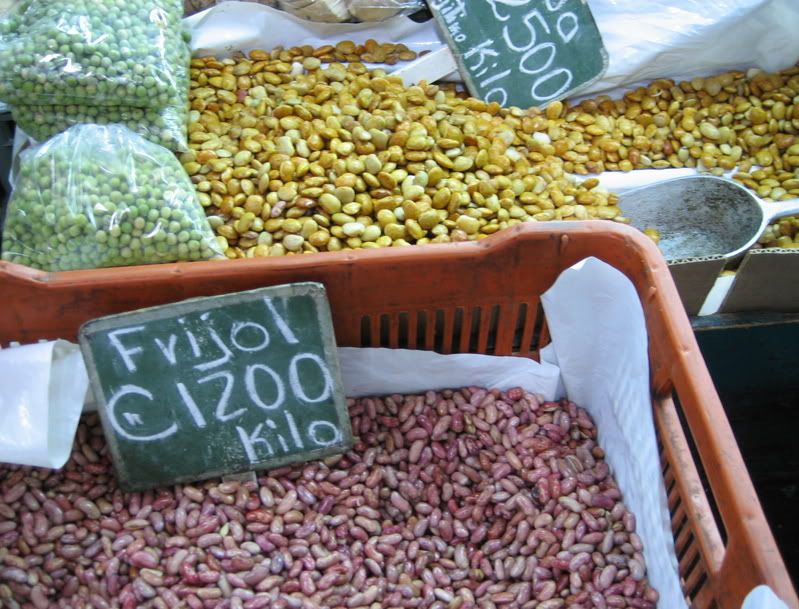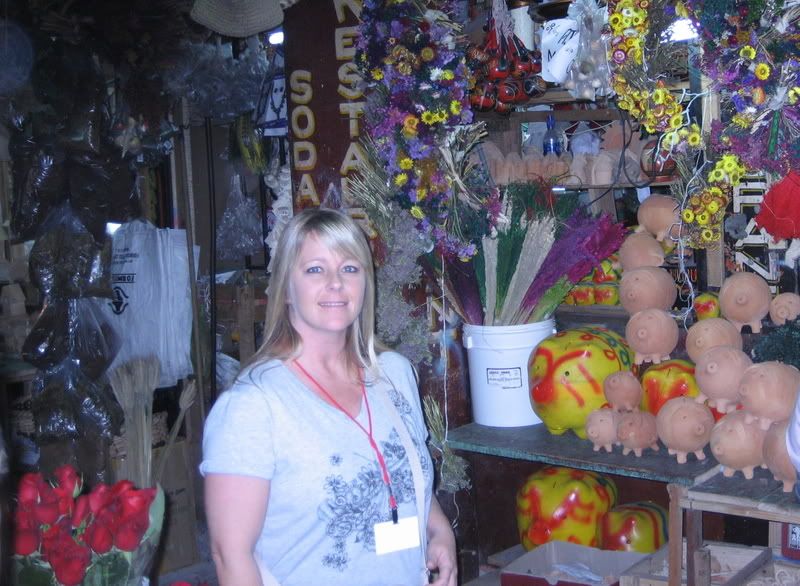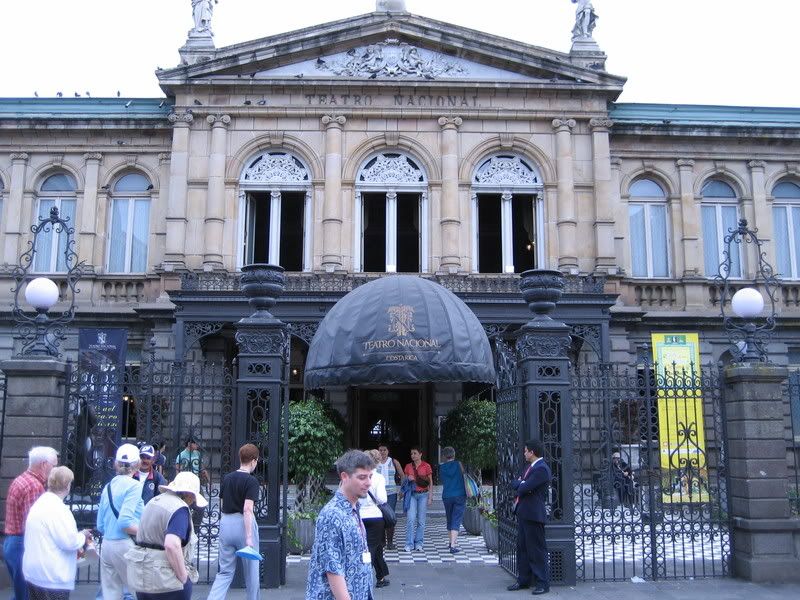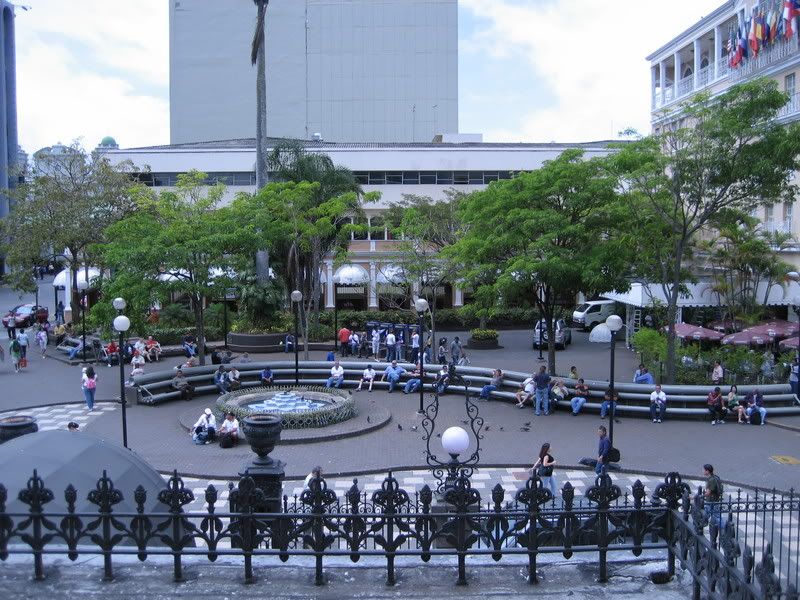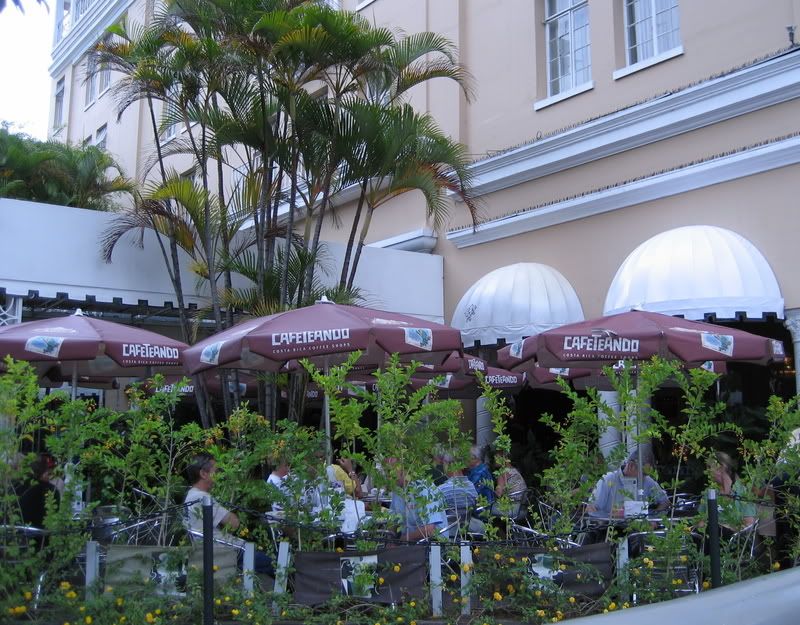 So that was my very first day in Costa Rica. I gotta run and get packed for my class now. More in a day or two...