I got bit by the cardmaking bug again. He's a sneaky little bugger...he usually creeps up on me when I finish a layout or two with a super cute paper line or color combination I adore! I just can't seem to file the scraps away because they're so pretty! Case in point...look at this yummy color combo from October Afternoon: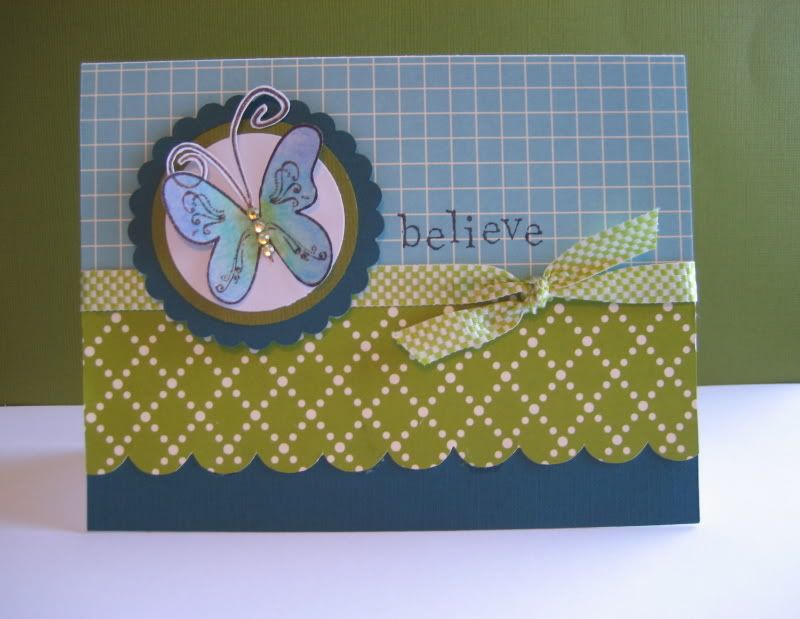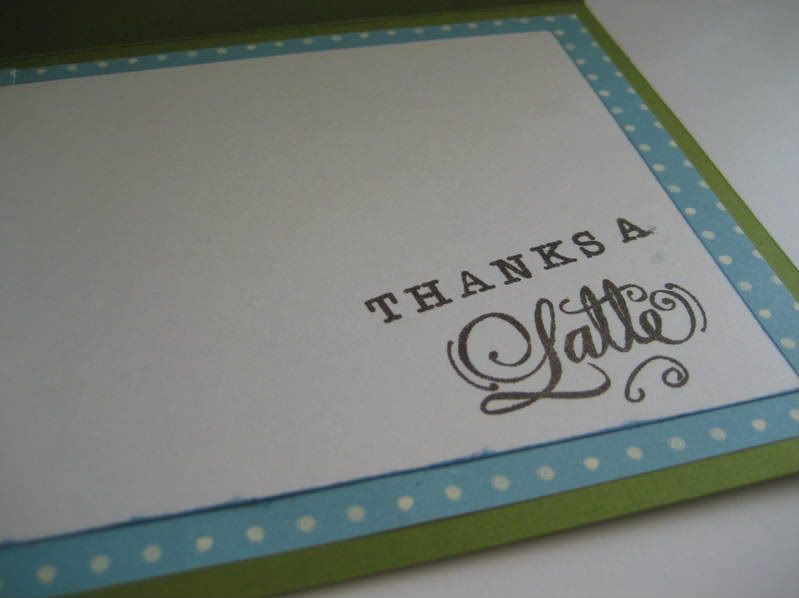 The teal and green are my favorite combo right now, I think because they're bright enough to work for spring time, but also dark enough to carry over into fall when matched up with the darker teal cardstock. I'm playing around a bit with stamp coloring techniques, too. I colored this Imaginisce butterfly stamp in with colored pencils and blended with gamsol and a blending stump.
For the card below, I actually filled in the stamp with watercolor paints and a water brush. This is a technique that I think looks really awesome when you get it down, which I obviously haven't yet...but I am really enjoying the learning process!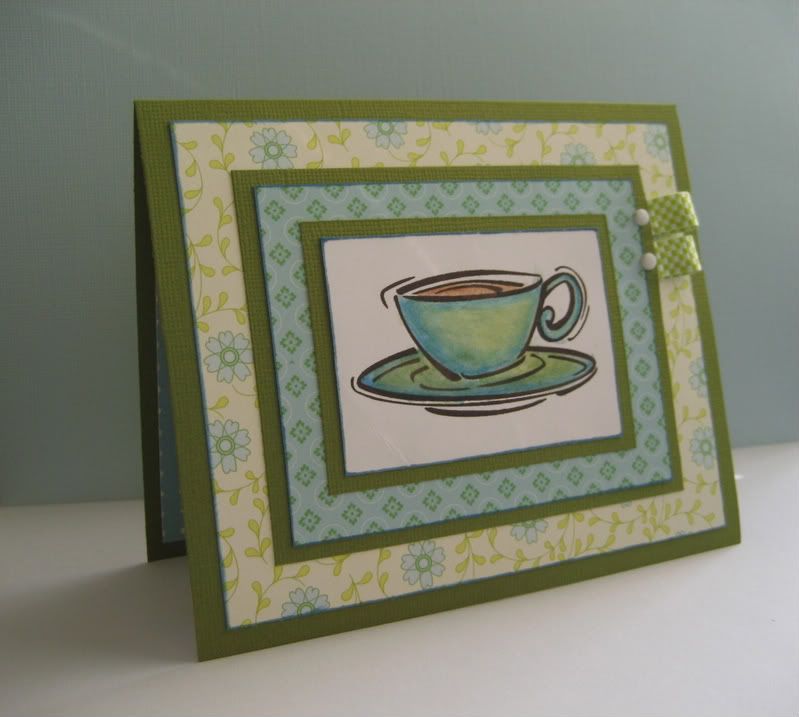 I really wanted to add some machine stitching to this one, but my needle broke the last time I used my machine, and I keep forgetting to get a new one. I suppose I could hand stitch it, but that'll have to wait until later. The day is far to sunny and perfect to spend inside, so I'm heading out to have lunch on a patio somewhere. Thanks for stopping by!